music • recording • production
"A SOUND STATE OF MIND"
AUM, / ohm / noun; sanskrit: "the sound of the universe".
ABOUT:
Aum Studio Productions is a boutique recording and production studio where the warm sound of analog audio meets the modern ease of the digital age. We provide unsurpassed recording quality at a price any artist can afford.
The studio is centrally located in the heart of downtown Bakersfield's 'Arts District' and is conceived, designed, owned, and operated by veteran engineer/musician/producer, Brian Boozer. The studio features a considerable collection of cutting-edge modern and vintage equipment as well as custom designed acoustically treated rooms.
NOTABLE CLIENTELE:
Grammy-Award winning singer Gregory Porter, rock 'n' roll legend George Thorogood, Blue Note Records president Don Was, Florida Georgia Line, Freebo (Bonnie Raitt), Rosie Stone (Sly and the Family Stone), Steve Kimock, Larry Klein, BBC Music, The London Symphony Orchestra, PBS, NPR, Netflix, Decca Records, Blue Note Records, Concord Records, Verve Records, Impulse Records, and Universal Music Group.
BACKGROUND HISTORY:
Established in January of 2002, Aum Studio was originally located in the historic Moronet Building in downtown Bakersfield, California. In the summer of 2007, Brian decided to close the studio's doors as he was offered a position as the lead engineer and studio manager of American Sound Recording Studios (aka, ASR Studios). Over the following 3 years, he helped to design, construct, and open and operate the state-of-the-art facility. Unfortunately, due to the economic downturn, ASR Studios closed its doors in January of 2010. After the closure of American Sound, Brian decided it was time to re-open Aum Studio. After several years of intense design and labor, Aum Studio "2.o" officially re-opened in 2014. Fully re-imagined and reconstructed in an exciting & innovative new facility, Aum Studio is sure to impress both beginning and seasoned musicians of all genres.
Contact
Phone: (661) 331-5081
Fax: (661) 374-1205
Location
1621 21st St
Bakersfield, CA 93301
Hours
Mon-Sat: by appointment
Closed: Sun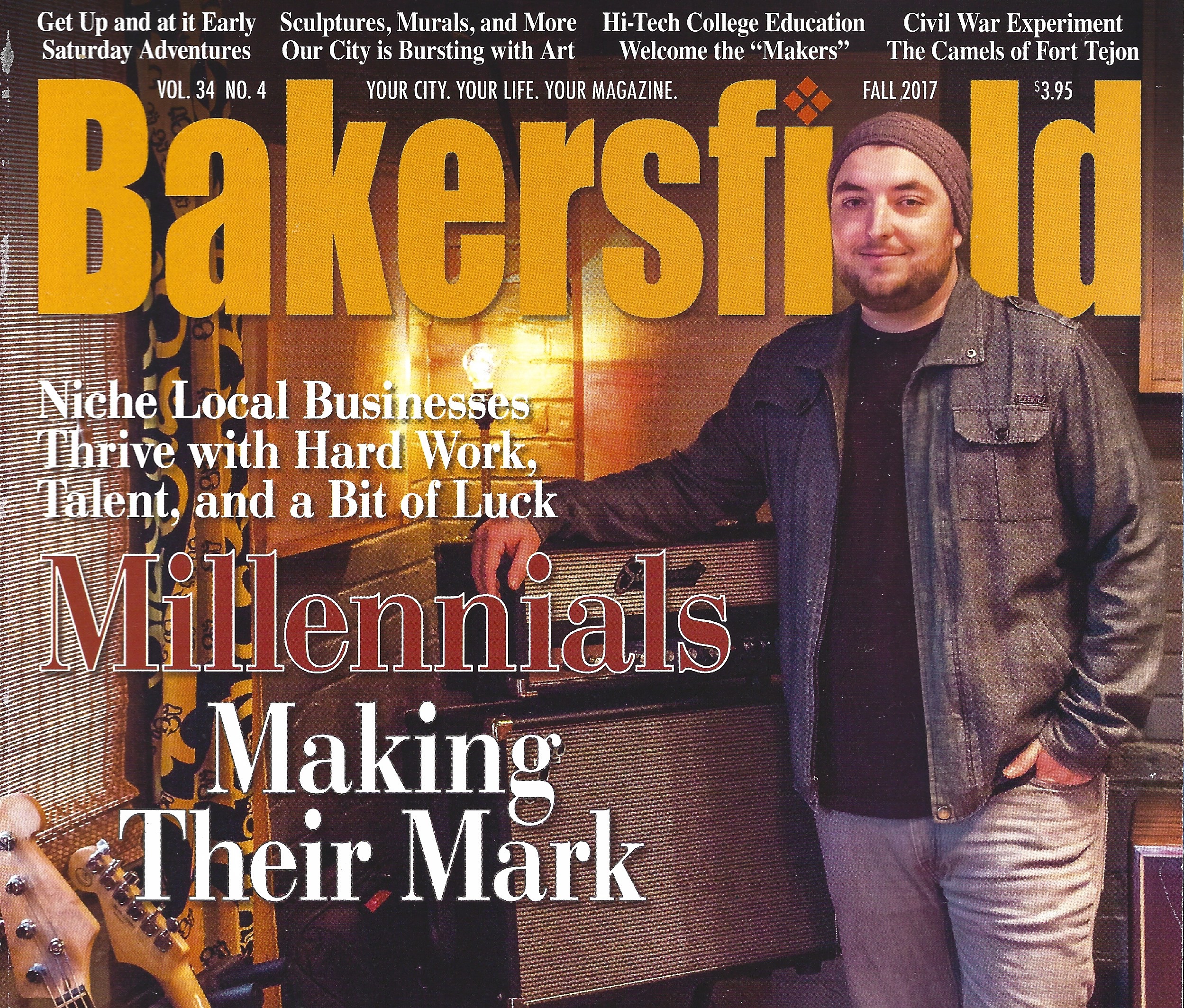 SOUNDS
Select works recorded and/or mixed by Brian Boozer @ Aum Studio Productions in Bakersfield, CA.